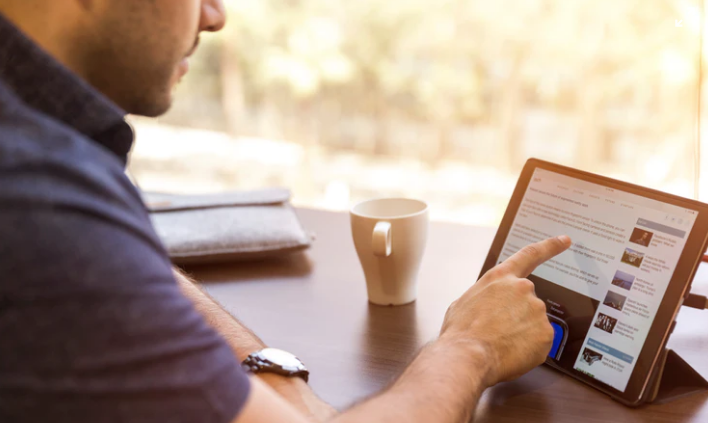 Your LinkedIn profile is your first impression on potential employers, clients, partners, and recruiters. Think of it as a mini-website for your personal brand. It is usually the first place a recruiter will go when they are deciding to add you to a shortlist.
As much as you might not like to believe it, you are being judged by what your LinkedIn profile says about you. Your digital reputation matters and it is now more important than a CV.
Is your profile Google & future boss friendly? What impression does it make?
Be subjective and honest with yourself here. If you find it hard to review your own profile then ask a co-worker or friend to look at it and provide feedback.
If you are applying for a role, then the employer or recruiter probably has a tonne of applications to go through. So, making their job easier for them is certainly going to help you move up the list. This includes making your LinkedIn profile user-friendly.
How do you make it more attractive for recruiters and employers? Here are some tips to fast track your profile.
Make your headline descriptive- it should not be your job title but how you solve a problem/help clients or benefit the people you work for.
Include a summary – you have 2000 characters and your summary should be about your overall career experience. This provides a snapshot of your experience and the outcomes you have achieved in your career.
Match your career chronology to your resume – Your LinkedIn profile should match your CV. You don't want gaps that will be questioned.
Describe your work – don't just list a bunch of tasks you do. Describe how your work impacts positively on the company and its clients. Share the type of projects you excel at or really enjoy.
Maximise your profile – Your LinkedIn profile allows you to put a lot of information including projects you have worked on, articles you have published, volunteer work, memberships, skills, recommendations and more. Use it to your advantage.
Personalize your LinkedIn URL – you can customise your URL with your name so take time to personalise it and make it easy for people to find you.
Include your contact information – seems basic I know but something that often gets forgotten. Include your current email (not an old Gmail address you never access) and mobile number at a minimum.
Also, remember that your digital brand assets should reflect your personality. It is OK to have some fun in business. Show people who you are on your digital channels. People want to see an insight into who you are as a person, not just an employee.
Now you have no excuses for making a negative first impression.
Now get clicking!!
https://www.aflrecruitment.com.au/wp-content/uploads/2019/11/linkedin.png
437
708
mariayun
http://aflrecruitment.com.au/wp-content/uploads/2018/08/AFL_Logo_trans_500.png
mariayun
2019-11-11 09:52:06
2019-11-11 09:52:06
What impression does your LinkedIn profile make on potential employers?