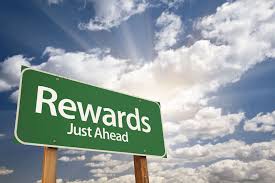 Money, money, money ….. we need it to live, we need it to provide shelter and food and the nice luxuries we enjoy, and it allows us to build a lifestyle and some balance to long hours we work. However, it is not always the driver or motivation for someone to take on a new role (or stay in an existing role). Employees often put non-monetary remuneration up near the top of their list to keep them motivated and happy in the workplace. As non-financial rewards can be designed to be more personalised to suit each staff member, they can have a substantial impact on overall employee satisfaction.
Of course, you need to provide a competitive salary however if you need to get a new staff member over the line, being creative and finding out what personally drives or motivates them, can make a huge difference. After all, do you want the key motivator to be on immediate incentive rather than long-term satisfaction?
A recent survey by Seek noted these as the top 5 non-monetary incentives for staff in Australia:
Flexible working hours – the days of 9 to 5 working are over. If you want to attract top talent you need to provide more flexibility. This benefits you just as much as the employee. If the staff member is a morning person who is much more productive early morning, letting them work 7am-4pm means they get more done and they are also happier. This is a win-win outcome for the company.
Additional annual leave – Aussies love their holidays and having an extra day or two of annual leave is a nice way to reward hard working staff. It says to them "you have earned a well-deserved break".
Monthly rostered day off – regular additional time off helps keep the balance in our lives and allows your staff to use the time to run errands, recharge their batteries, do volunteer work, spend additional time with family…. whatever works for each individual.
Paid training and personal development – providing opportunities for your staff to update skills make a lot of business sense. Giving them the tools and skills they need, not only benefits them personally but you as a business that gets the immediate benefit from it. Investing in your staff is really an investment in your own business.
Flexibility to work from home – working from home can be more productive than working in an office environment. Fewer interruptions, no office banter or wasted time around the water cooler and a stress-free commute equals a happier employee.
When deciding on non-monetary rewards, also take into consideration the age of the employee. Gen Y's and millennials are likely to want different rewards to a baby boomer. One size does not fit all when it comes to rewarding your staff. Being able to tailor rewards to suit specific personal interests also shows you care and have taken the time to listen and get to know that staff member.
All staff want to feel appreciated for the work they do, so adding non-monetary bonuses and upgrades is a great well to tell your team members that you do value their work and want them on your team. And don't forget the non-tangible rewards like a simple thank you note or a pat on the back as a little bit of thought goes a long way.
https://www.aflrecruitment.com.au/wp-content/uploads/2018/12/rewards.jpg
183
275
mariayun
http://aflrecruitment.com.au/wp-content/uploads/2018/08/AFL_Logo_trans_500.png
mariayun
2019-01-05 08:37:37
2019-12-02 09:20:20
The top 5 non-monetary remunerations