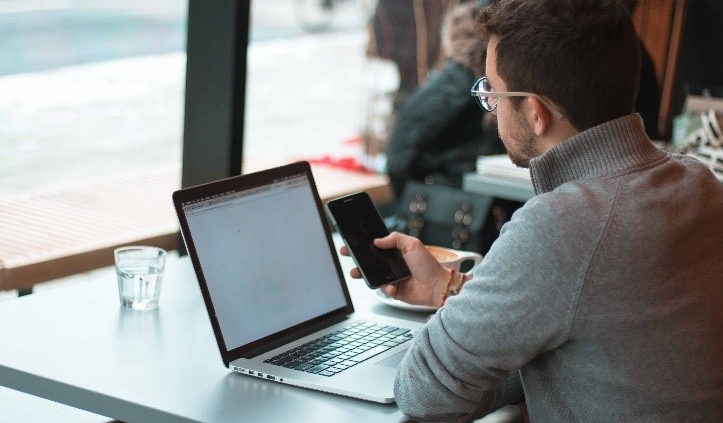 The working world has changed and 9 to 5 is no longer the norm. Candidates want and expect a new level of flexibility as they look past the traditional working hours. You just have to look at the amount of new co-working spaces that are popping up all over the city to see how popular flexi work is becoming. Also with flexible working hours, comes technology that allows employers and employees to be efficient and productive when they are not in the same building.
Many of the world's top companies offer flexi work arrangements and look to the gig economy to fill gaps and build a brand culture that will attract top talent. Companies like Amazon, Dell, Xerox, Adobe, JP Morgan (the list goes on) wouldn't have flexi work options if they didn't work.
The benefits of more workplace flexibility acrrue to both sides. Employees are happier because they forgo less opportunities with their family or things that interest them. Companies also enjoy workers that are more energised and motivated, and less prone to absenteeism.
About 40% of the U.S. workforce will be comprised of independent contractors by 2020. It is estimated that the number people in the gig economy will double in the next 4 years. These numbers are likely to trickle down to Australia  as is the usual trend.
How can employees prepare?
In order to keep up with a changing marketplace, gig workers need to learn how to understand what skills they need to be equipped for this type of work.
You need to become comfortable with uncertainty.
You need to understand what a company needs from you as a remote employee.
You need to understand finance and taxes to allow for cash flow and budgeting for your business and personal life.
You need to be able to understand the needs of the customers and communicate with them in a compelling way.
You need to remember you are in charge of sales, branding, marketing, and new product development. You move from having one role to having many.
Embracing the gig economy means having a combination of full- and part-time workers to keep the business's functions up and running.
Firstly, identify which areas in your business might be able to reap the benefits of the gig economy:
Do you have seasonal spikes in traffic or overall business?
Do you have one-off projects that could easily be outsourced?
Are you trying to expand in new markets?
You might not require a full-time employee and often roles like copywriting, graphic design, web design and social media management are ideal for gig workers as they can be done anywhere.
Figure out how to manage projects remotely
As they likely won't be coming to the office on a regular basis, you still need to figure out exactly how you're going to manage those projects. How will you exchange documents, files and feedback? What will be the main form of communication? How can you handle training and onboarding for new freelancers?
Understand how the hiring process is different
With a freelancer, the traditional job interview will likely be different. Ask candidates to provide work examples, references and complete skills tests. Looking for someone who can do the job well with minimal supervision and probably minimal training will be a higher priority than someone that is a cultural fit.
Always run background checks, including verifying references and education history when appropriate. You want to ensure you are handing these responsibilities only to people you trust, which means a background check is always worthwhile.
According to a recent HRD report referencing a poll by Hays, 89% of employers believe that flexible work arrangements are very important when it comes to staff attraction and retention. Certainly, millennials are craving flexibility which is strongly linked to improved performance, employee retention and loyalty. The Deloitte 2017 Millennial Survey revealed that flexible working continues to be a feature of most millennials' working lives with 84% of millennials reporting some degree of flexible working.
It seems this is the way of the future. So, spend some time considering how you can include this in your hiring strategy moving forward.
https://www.aflrecruitment.com.au/wp-content/uploads/2019/02/remoteworker.jpg
482
723
mariayun
http://aflrecruitment.com.au/wp-content/uploads/2018/08/AFL_Logo_trans_500.png
mariayun
2019-02-12 10:27:37
2019-12-02 08:44:27
Flexi work and the gig economy – how can you prepare?